From Light Kits to Transform tools that will shape your modelling experience, we have it all – and you can too!
City Kit – $89.40 per license


What is City Kit?
City Kit builds realistic looking cities in Cinema 4D with a click of a button. Customize your city kit with your own buildings, settings and sizes.
The Features
Optimized modeling and texturing for great looking cities and the fast renders. Add your own buildings to the rig. Customize the city including size, height, colors, windows, and lights to fit your project. Use the "Custom Areas" to add your own special buildings or objects into the scene.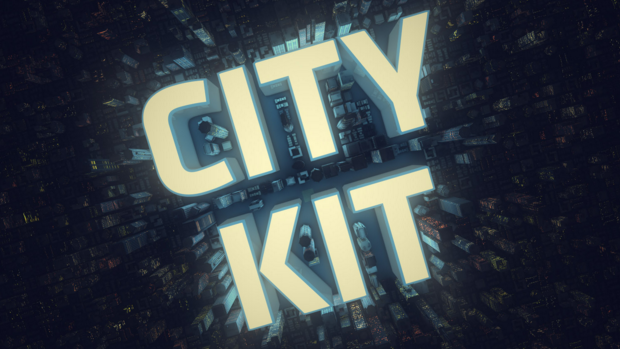 What's Included?
DAY TIME AND NIGHT TIME City Rigs
CITY SHAPE RIGS AND PRESETS. Put a city on any shape
DAY AND NIGHT LIGHTING PRESETS help create great looking cities fast
10 READY-TO-RENDER CITY PRESETS to get a head start on your next project
HOURS OF TRAINING AND TUTORIALS to get the most out of City Kit
ONE YEAR Of Updates And Customer Support
FinPhillips HDRI Collection: $99.99 per license
Greyscalegorilla HDRI Collection includes over pro 150 HDRI maps for use with HDRI Studio Pack and includes one year of downloads as we continue to add more HDRI packs to this growing collection.
Pro Studios
Add over 70 studio images made to light your scenes, animations and products just like a real studio. This collection offerers hight quality (6000px x 3000px) maps for your next project.

All the renders on this page were exclusively lit with HDRIs from The FinPhillips HDRI Collection.
This special collection is made by real lighting artists that work professionally in commercial television and film. These guys really know how to make stuff look beautiful.
All 26 HDRIs are very high resolution and quality. 8000px x 4000px for the HDRIs and 16000px x 8000px for the background plates.

These collections include HDRIs shot at interesting locations all around the Republic of Ireland. Fin Phillips shot these himself and are designed for unique motion graphics and animation lighting.
New Licensing Model
HDRI Collection is $99 per year. This means that you pay for one full year of downloads. If we come out with new packs within a year of you purchasing a license, you instantly get them in your inbox.
Don't worry, what you download is yours forever whether you renew your license or not. We will never take away the ability to use HDRIs you already own.
Think of it more like a magazine subscription. You get to keep everything we send you even if you decide not to renew.
We want to provide so many great HDRI packs though the year. We think it will be so many great HDRIs that you will be happy to renew.